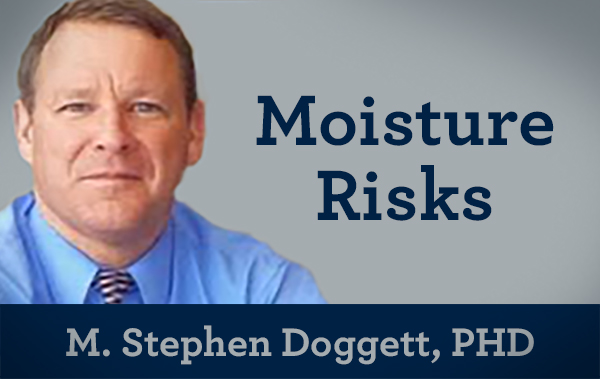 This
article
originally appeared on M. Stephen Doggett, PHD's LinkedIn page. To understand moisture risks, it is essential to differentiate some of the basic processes associated with transport, wetting/storage, and drying. This flowchart is by no means complete, but it does offer a good conceptual model of the inter-connectivity of liquid and vapor phases within two systems. These processes are dynamic and occur within building materials, between component interfaces, and at boundary layers of exterior and interior environments. They occur within whole assemblies and throughout the greater built environment. These processes, together with the hygric properties of the building components, determine success or failure of a given product or assembly. Grasp these processes and you are well on your way to a more comprehensive understanding of moisture risks under real-world hygrothermal constraints.
About M. Steven Doggett, PHD
We at Performance Pro Supply are big fans of the work of M. Steven Doggett, Ph.D., LEED AP.  The founder and Principal Scientist of Built Environments, Inc., Dr. Doggett has over 20 years of experience with environmental consulting, building forensics and building envelope design. Though his expertise centers on moisture control, he also regularly consults on hygrothermal (heated water) performance, indoor air quality, and improved building service life.