This
article
originally appeared on M. Stephen Doggett, PHD's LinkedIn page. Many view fastener sealability methods outlined in ASTM D1970 & ASTM D7349 as too stringent for water-resistive barriers – citing the horizontal application, five-inch water column, and three-day test duration as unrealistic. But there are other factors to consider as well. First, D1970 utilizes smooth-shanked roofing nails, not screws. As I've discussed before, screws cause much greater damage at the WRB interface, resulting in significant water entry at the fastener penetration (even in vertical test applications). The D1970 methods also require the nail head to be flush to the test specimen, but such semi-self-gasketing underestimates water penetration at un-gasketed screw threads. As new methods are devised for air & water barriers, consideration should be given for different approaches such as: 1) substrate moisture content (not simply visible water penetration); 2) prolonged contact with wetted insulation (capillary action); 3) visual/microscopic assessment of WRB distortion in response to standard screw penetrations; and 4) quantification of water dispersion and penetration at: a) the WRB-substrate interface and b) substrate depth.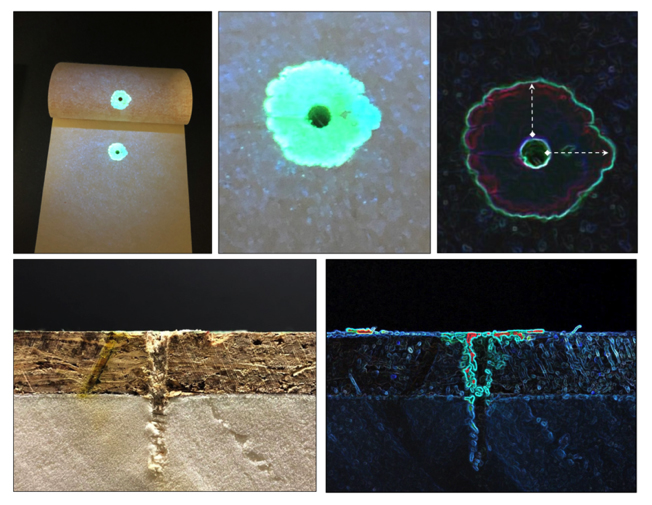 About M. Steven Doggett, PHD
We at Performance Pro Supply are big fans of the work of M. Steven Doggett, Ph.D., LEED AP.  The founder and Principal Scientist of Built Environments, Inc., Dr. Doggett has over 20 years of experience with environmental consulting, building forensics and building envelope design. Though his expertise centers on moisture control, he also regularly consults on hygrothermal (heated water) performance, indoor air quality, and improved building service life.